BALI, DEPOSTBALI

For those of you who are interested in getting a new experience traveling in Bali, there's nothing wrong with considering exploring tourist attractions in Karangasem.
Baca juga: The Recipe for Buffalo Porridge, a Typical Porridge from Bali that is Suitable for Breakfast Menu
Baca juga: 5 Beaches in Bali that are Suitable for Honeymoons, with Exotic and Romantic Views
The regency of Bali Province, which is located on the easternmost side of the Island of the Gods, has a myriad of natural potentials that are second to none. The regency with an area of ​​839.5 square kilometers also has a cultural attraction that is not inferior.
the distance is not so far from Denpasar, about two hours by road. Guaranteed, you will get an unforgettable impression of tourist attractions in Karangasem
Baca juga: The Recipe for Buffalo Porridge, a Typical Porridge from Bali that is Suitable for Breakfast Menu
Baca juga: Delicious Food Recipes, How To Make Purple Potato Klepon That Can Accompany Relaxing Time

Therefore not a few local and foreign tourists visit several tourist attractions in Karangasem.
1. Lempuyang Luhur Temple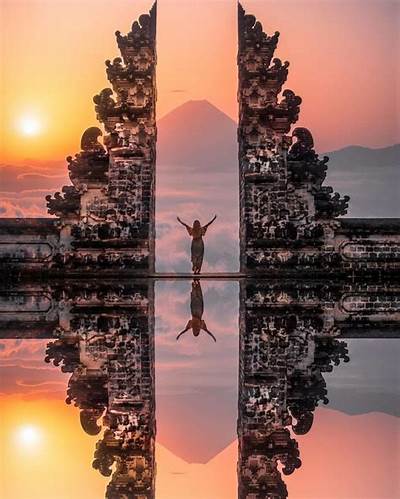 image/pinterest

It is undeniable, Lempuyang Luhur Temple is one of the most popular tourist attractions in Karangasem. How not, this temple has an incomparable charm.
This temple is one of the oldest temples in East Bali and is located on the slopes of Mount Sacred Lempuyang. From the top, you will find a very cool natural charm.
Not a few also call this temple the Gate to Heaven. Although it is interesting to be a photo spot, you still have to maintain an attitude when visiting because after all, this temple is a place of worship for Hindus.
Baca juga: Health Info, You Need To Know Vegetables That Contain Tapeworms
Baca juga: 5 Balinese Drinks, You Must Try Their Aromatic Taste and Freshness
Baca juga: 5 Pantai di Bali yang Cocok untuk Bulan madu, dengan Pemandangan Exotis dan Romatis
2. Water Palace in Tirta Gangga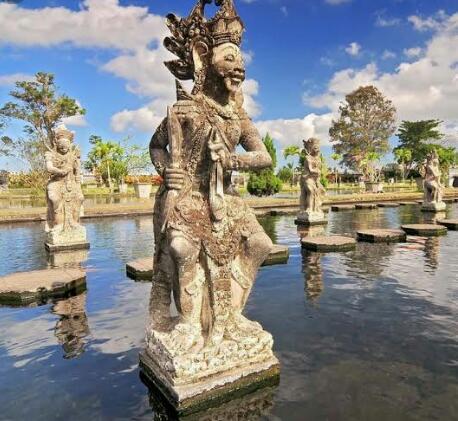 image/pinterest
The water palace concept garden is the main treat at Tirta Gangga. Its cool and Instagrammable view makes not a few foreign and local tourists visit this popular tourist spot in Karangasem.
You can find a variety of cool spots, ranging from beautiful fountains, intragenic pools to the beautiful backdrop of Mount Agung to be used as a photo backdrop.
Not only to calm the mind through the fantastic scenery, but you can also cool off by swimming here.
Baca juga: Exploring the History and Philosophy of Sate Lilit, Balinese Cuisine
Baca juga: Delicious Food Recipes, How To Make Balinese Seasoned Chicken That Makes You Crave
Baca juga: Jatiluwih Village Tabanan Bali, Village With Enchanting Rice Field View
3.Underwater Panorama at Tulamben Beach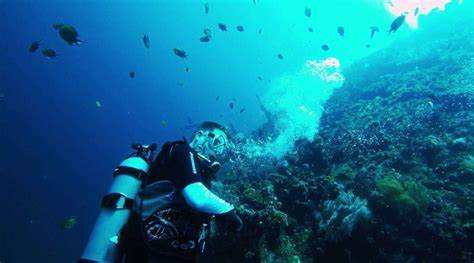 image/pinterest

Enjoy the natural beauty of underwater without spending a lot of money? Can. By bringing personal snorkel equipment, you can snorkel in Tulamben, Karangasem, and enjoy its beauty without having to swim far from the beach.
Tulamben Beach has beautiful marine life with stunning coral reefs. You can also see the wreck of the USS Liberty which sank in 1963.
Guaranteed, snorkeling and diving enthusiasts will not regret maximizing their hobby in this place!
Baca juga: The Beauty of Padang Padang Uluwatu Beach in Bali with Exotic Natural Charm
Baca juga: Delicious Food Recipes, How to Make Coconut Milk Soy Sauce
Baca juga: The Meaning of Black and White Plaid Fabric in Bali
4. Yeh Labuh Waterfall
image/pinterest
Can you imagine an exotic tourist spot, hidden from the public and still largely untouched by civilization?
At Yeh Labuh waterfall, you will find this nuance. is still natural, access to tourist attractions in Karangasem is also still difficult. However, you will be treated to the charm of an attractive waterfall with a fairly heavy water discharge.
Baca juga: You Must Know, Characteristics of People Who Have Toxic Personalities
Baca juga: The Abandoned Hotel PI Bedugul Bali and Keeps a Mystical Story
Baca juga: Healthy Drink Recipes, How to Make Ginger Milk to Increase Body Immunity

5. Kasna Flower Field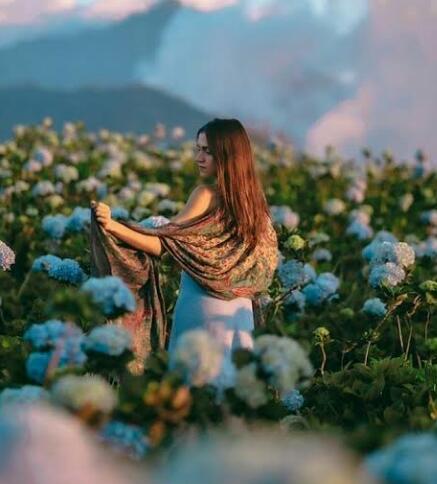 image/pinterest

Located in Karangasem, Bali, this flower field has become a hit among Instagrammers because of the attractive views it offers. A field of white flowers, spread out on a fairly large area, with a green background from the existing trees, you will find it difficult not to take every cool moment with your camera.
Even though it is only a wildflower, the nuances, atmosphere, and panorama offered are so soothing. Not to mention the natural charm around which is no less cool.

However, to be able to get the best moment, you have to come before the Galungan and Kuningan celebrations in Bali. You see, this kasna flower will be picked and become part of the Hindu ceremonial offerings.
Baca juga: These are 5 Unique Traditions Only in Bali
Baca juga: List of 5 Famous Places that are haunted in Bali and make goosebumps
6. Lemped Hill Tree House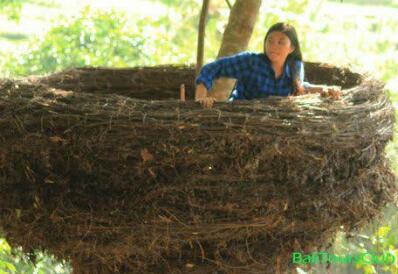 image/pinterest

Before heading to Tirta Gangga, you will find a unique treehouse that can be seen from a distance. There's nothing wrong with stopping by a tourist spot in Karangasem, which can be said to be Instagrammable
It was I Wayan Putu Mudita who was the initiator of this treehouse. On a plot of land in the existing hills, he transformed and formed several spots into Instagrammable photo locations
The most challenging ride is the suspension bridge to this treehouse. Even though it sways and seems unstable, from the top of this suspension bridge you can enjoy the nature of Bali and the interesting view of Mount Agung on the east side.
Baca juga: The Mystery of Sakkah Baby Statue, Sacred Statue in Banjar Blah Tanah Gianyar Bali
Baca juga: The Mystery of the Bali Festival Park, a Performance Place that Turns into a Spooky Place
Baca juga: 5 of the Most Famous Balinese Food to Date
7.Bugbug Honing Hill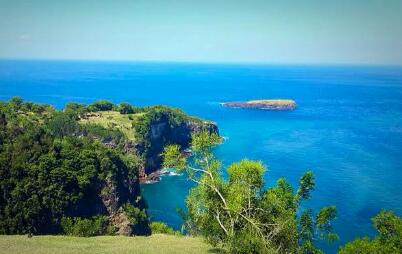 image/pinterest

There's nothing more memorable than a vacation to a hidden paradise in Bali, like at Bukit Asah Bugbug.
This tourist spot in Karangasem is one of the most Instagrammable spots in Bali with cool views of the hills, cliffs, and sea. The best spot to enjoy all of that is at the top of Bukit Asah itself.
Access to get to the location is also not difficult enough. However, there are still few tourists who come to enjoy the natural charm of this spot. Are you next?