BALI, DEPOSTBALI

Bali, which has a variety of cultures and tourist attractions, has made Bali recognized by the world as the paradise of Indonesia. No wonder Bali is visited by many local and foreign tourists.
Various tourist destinations in Bali make tourists keep coming without feeling bored. Bali has many buildings with various historical stories to the function of the building. In addition, Bali has a variety of beautiful beaches with waving waves and various colors of sand.
Baca juga: Sinopsis Ikatan Cinta Minggu 1 Agustus 2021, Elsa Kabur dan Menjadi Buronan
Baca juga: Casu Marzu Keju Belatung, Makanan Unik dan Ekstrem Dari Italia
Don't forget Bali also provides tourist attractions with natural panoramas. The natural beauty spoils the eye and is no less interesting than the beaches.
With the charm of green nature, this tour is also attractive in the eyes of visiting tourists. With provided trees and a vast expanse of rice fields. The following are green natural tourist destinations.
Baca juga: Inilah Daftar Situs Streaming Anime Bagi Kamu yang Menyukai Anime
Baca juga: Sinopsis Drama Korea Nevertheless Episode 7 Sub Indo 19+, Cinta Segitiga yang Membingungkan
Ubud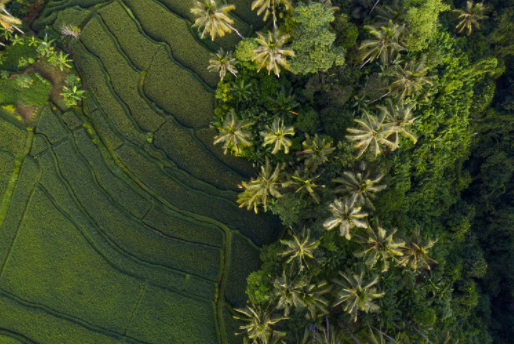 image/unsplash

A tourist destination that is a destination for tourists to come to Bali. Ubud itself is located in the central part of the island of Bali, known as a center for traditional dances and crafts.
The main attraction of Ubud tourism lies in the beauty of the natural charm of the countryside, it is an attraction for local and foreign tourists to visit Ubud as a way to get rid of fatigue and tiredness of work.
Baca juga: Sinopsis Film Triple Threat, Persatuan 3 Ilmu Bela Diri Asia Untuk Pembunuh Bayaran
Baca juga: Delicious Food Recipes, How to Make Anti-Fail Carrot Nuggets
Baca juga: Ramalan Zodiak Hari Ini 1 Agustus 2021, Aquarius dan Pisces Berjuang Agar Semua Terlihat Mengagumkan
Jatiluwih Village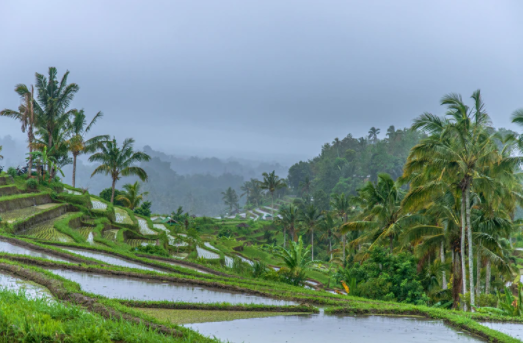 image/unsplash

Jatiluwih Village is a popular tourist attraction among tourists. Not only enjoying the charming natural scenery, but tourists will also learn a lot about the culture and daily life of the people.
There are many tourist attractions in Jatiluwih Village, but there are some that are already popular and are often found on social media.
Baca juga: 5 Pantai Terindah di Bali, Pemandangannya yang Sangat Indah di Jamin Bikin Betah
Baca juga: 7 Tempat wisata di Karangasem Bali, yang Berkesan dan Tidak Boleh Anda Lewatkan
From its origin, the name Jatiluwih consists of 2 syllables combined, namely jatiluwih. The two syllables when combined contain the meaning of "something really beautiful". Jatiluwih Village is located in Penebel District, the northern part of Kab. Tabanan, Bali.
The main attraction of a tourist attraction in Jatiluwih Village is its natural scenery. nature is still very beautiful as well as the natural attractions that can bewitch anyone who visits.
Baca juga: Fakta Titanoba Ular Purba Terbesar di Dunia dan Suka Nyemil Buaya
Tianyar Savannah
image/pinterest

Not only beaches that look exotic in Bali. This one tourist attraction also looks exotic with a vast expanse of grassland. In addition, Savana Tianyar presents views of the hills.
Baca juga: 5 Hantu di Bali yang Mitosnya Melegenda Hingga Kini
Baca juga: Resep Makanan Enak, Cara Membuat Dadar Coklat Isi Pisang
Savana Tianyar is used as an alternative tour when visiting the Island of the Gods, Bali. With a natural atmosphere plus there are animals such as cows and horses. This tourist attraction is located in Tianyar Village, Kubu District, Karangasem Regency./put